AARRR Metrics
By Dave McClure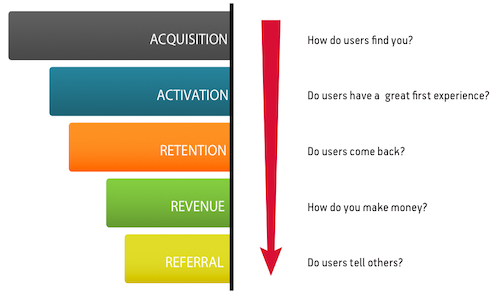 Dave McClure shares his startup metrics for product marketers and product managers. Abbreviated to 'AARRR', the metrics are intended to capture each stage of the customer lifecycle. Each product will have unique metrics for each bucket that track up to the key performance indicators of the business.
Acquisition
Customers coming to finding and coming to the product.
Activation
Customers experiencing the core value of the product.
Retention
Customers coming back to use the product again.
Referral
Customers sharing the product with others.
Revenue
Monetizing customers.